Recently, one of my readers asked for some details involving importing goods, dealing with customs and paying importation taxes. The process may seem complicated at first but isn't really that bad once you've gone through the process once.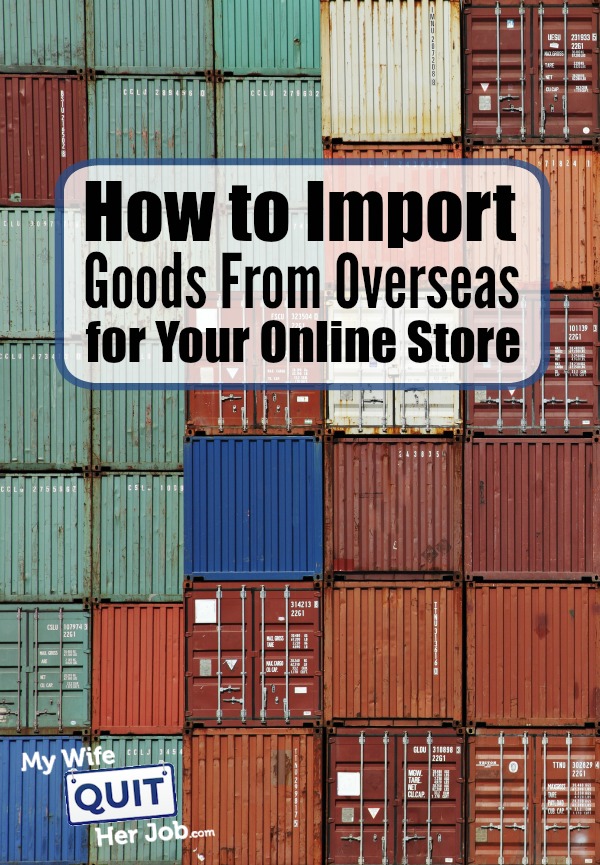 Importing your goods from overseas is the best way to obtain quality products at rock bottom prices. But as with all good things, there are several logistical issues you have to work out in order to be successful.
In this article, I'll try to provide a brief overview of what to expect when importing goods from overseas along with some details and tips on how to get your goods shipped directly to your place of business.
What To Expect When Importing
Long Lead Times – Most overseas vendors won't even begin making your products until you actually place an order and put down a small down payment to cover the cost of materials. Depending on the nature of your items, expect to wait anywhere from one to four months to get your products manufactured. Very rarely will any vendor actually carry any significant inventory so you must plan ahead. When we order the linens for our online store, the lead times are typically 3 months long so we really have to plan ahead and anticipate demand.
A Hefty Minimum Order – If you are ordering products to be manufactured overseas, expect to place a pretty large minimum order. Every manufacturer will have their own minimums but don't be embarrassed to ask before ordering. If you are just starting out, take whatever you consider a large order and multiply that number by 10.
Payment Terms – Most if not all manufacturers expect to be paid by wire transfer. Usually, you have to put down a certain amount of money upfront to cover the initial costs and then pay the balance once the items are ready to be shipped. There are escrow services available to handle payment issues, but in general, transactions go much faster when there's mutual trust between you and your vendor. Of course, you'll have to establish this trust over time.
Quality control – Quality will be an issue in the beginning. In general, it will take several iterations in order for you to get your products exactly the way you want them.
Language Barriers – Many vendors in Asia will not speak English very well. But as long as you keep your communication along the lines of email, things will go much smoother. Most vendors are able to read English much better than they can understand the spoken language.
Preparing For Your Shipment
So you've ordered your products and they are finally ready to be shipped to you. What now? There are two main ways to get your goods into your home country, by air and by sea.
But before you initiate your shipments, make sure you ask for the following documents from your vendor. These will be required in order to clear customs.
A Commercial Invoice – The declared value of the items
A Packing List – What you are importing
A Detail Sheet – Outlines how the products are manufactured so customs can determine the duty classification
Bill of Lading
Note: Are you unsure which shipping method to use and how much it will cost? Do you want a good estimate of your real landed cost of goods? Click here to use my free import calculator
Shipping By Air
Shipping your items by air is by far the easiest option but also the most expensive. Expect to pay between 5-6x more to ship by air versus shipping by sea.
Personally, we use DHL for all of our international air shipments. Our vendors all have accounts with DHL and shipping with them is a breeze because they take care of everything.
Basically, the vendor provides DHL with all of the materials mentioned above and then DHL will transport all of your goods directly to the address that you specify. If this is your first time importing goods from overseas, you will be contacted by customs to provide your social security card or a company id number. Just have this information handy once your goods have shipped and you are all set.
DHL will also send you a bill so that you can pay any and all duties associated with your imported goods.
Shipping By Sea
Shipping by sea is a much bigger headache but totally worth it if you are importing a large volume of goods. As mentioned before you can easily save between 5-6x off of shipping by air.
The key to accepting shipments by sea is to hire a good customs agent. This is absolutely required especially if this is your first time importing by sea. Do not try and do things on your own unless you know exactly what you are doing.
This is what the customs agent will take care of for you.
Customs Documentation – They will take care of any and all documentation required in the entire process
Customs Entry – They will take care of getting your goods from the port directly to your office
Customs Duty – They will take care of calculating and billing you for any duties associated with your goods.
Customs Single Entry Bond – You are required to buy a bond that acts as insurance with Customs in the event you should default on the customs duties. Your customs agent will take care of this for you .
Of course all of these services come at a cost. For our last shipment, we paid over 300 dollars to our agent but it was worth every penny. We got our goods through customs swiftly and without hassle.
To give you an idea of the savings, our last shipment would have cost 1600 dollars by air, but by sea it only cost us 250 + 300 = 550 dollars. Overall, we saved about 3x. The tradeoff was that it took over 3 weeks to receive our shipment as opposed 4 days by air.
Do you have additional questions? Feel free to drop me a line or check out some of my other articles on product sourcing.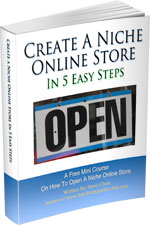 Ready To Get Serious About Starting An Online Business?
If you are really considering starting your own online business, then you have to check out my free mini course on How To Create A Niche Online Store In 5 Easy Steps.
In this 6 day mini course, I reveal the steps that my wife and I took to earn 100 thousand dollars in the span of just a year. Best of all, it's absolutely free!
Similar Posts
Have you read these?