One of the big advantages of using an open source shopping cart versus a fully hosted one is that you have access to the source code.
As a result, you have the freedom to add new features and whatever modifications you need provided you aren't afraid to tinker with the code.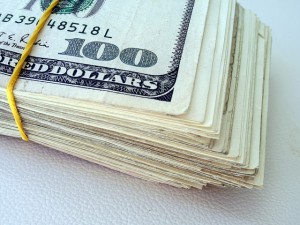 If you are not happy with the way your products are priced, configured, organized or displayed, you can make fundamental changes to your site.
If you want to track specific customer behavior in your shopping cart, you can alter your database structure.
The main problem with fully hosted solutions is that they are designed to cater to the masses and the lowest common denominator. So if you need anything custom implemented for your shop, you're most likely out of luck. Best case scenario, you can make a new feature request and pray that it gets added in their next release.
Since I'm using an open source shopping cart, I thought that I'd share with you some very trivial changes that I've made to my website recently that have increased sales. There's nothing mind blowing about these changes, but they are some little things that have allowed me to lock in some very large orders that I probably would have lost.
The Out Of Stock Tracker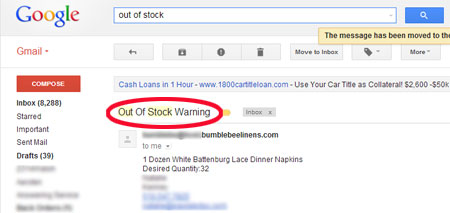 When you run an online store, it can be very frustrating when a customer lands on your website, finds exactly what they are looking for, but then can't complete their order because you don't have enough stock of their item.
As a neurotic and anal retentive shop owner, I often like to observe (or "stalk" as my wife puts it) the shopping behavior of my customers in real time. And 70-80% of the time when a customer finds that an item is out of stock, they simply leave and move on.
Quick Note: Out of stock in this context means that there isn't enough stock to fulfill a customer's entire requirement, not the fact that I have 0 quantity. For example, event planners who shop at our store often need many pieces of our linens and it's usually all or nothing.
Needless to say, this is not what you want happening. Ideally, you should contact the customer and suggest a similar product. You should get more information about their deadline in order to take a back order.
As a shop that caters to the wedding industry, the best possible scenario is to get the customer on the phone and/or to establish contact via email. But unfortunately, there's no easy way to correlate out of stock products to specific customers with most shopping carts.
So after watching countless customers abandon our shop this way, I finally decided to make a few changes. The first thing I did was to start tracking all out of stock products added to the shopping cart and correlate them with a specific customer.
Since I already track customers who abandon their shopping carts during the first steps of checkout, adding this new feature was fairly trivial. But I found that it wasn't good enough. Even though I knew which products were in demand, I needed this information in real time so that I could react.
So finally, I decided to modify my shopping cart to automatically send me an email whenever a customer tried to buy an item that we didn't have enough stock on. And if they were logged in, the email would also contain the customer's full contact information.
This Feature In Practice
Within 3 days of this feature going live, we had a well known event planner shop for napkins on our website. In fact, she was in charge of planning a wedding for a famous celebrity who just got married recently. Anyways, this customer tried to insert 100 dozen of one our napkin styles into her shopping cart.
But here's the thing. Even though we actually had more than 100 dozen in our warehouse, there was an inventory mismatch in our system so our shopping cart said that we didn't have enough quantity to meet her needs.
Fortunately, this customer was in our database so when my shopping cart sent out an email alerting us of the situation, my wife was able to take immediate action. Within minutes, my wife had the event planner on the phone and salvaged a $2500+ order.
Without this alert, we would have been completely oblivious and might have lost this fairly sizable order.
The Big Fish Alert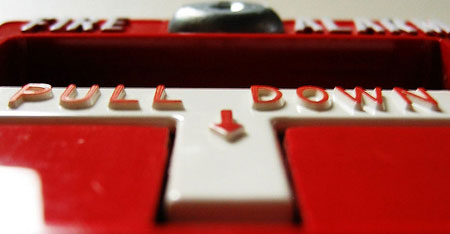 In any case, all it took was this one example to set my brain in motion. How many other large orders have we lost as a result of simply not paying attention at the right time? Unlike a brick and mortar store where there's actual customer interaction, with an online store all information is lost unless it is specifically tracked.
So I had another epiphany. A good portion of the yearly revenues for our online store come through large bulk purchases from event planners. Why not send out an email alert whenever there's a potential large order in the store?
It's a very trivial change and it would allow someone to pay specific attention to the customer list whenever a large transaction was in play.
So within 20 minutes, I added another feature to my shop which I dubbed "the big fish" alert. Whenever a customer added goods totaling over $500, an email alert would be sent out along with customer information (if in the system), the products in their cart and their IP address.
By physically monitoring the shop when large customers were in the store (most likely event planners), we could be extra vigilant in case there were any hiccups or questions with the transaction.
Further Enhancements

Thus far, one of the big disadvantages of my new alert features is that there's no way of contacting customers unless I already have their information in my database. In the case of the "out of stock" alert, this issue could be solved by allowing a customer to checkout regardless of inventory levels and then contacting them later but that solution seems a bit sleazy to me.
In my mind, the best way to solve this problem is to have some way of communicating with stuck customers in real time without requiring their contact info. So on my list of to-dos is to implement a feature to selectively pop up a live chat window only to specific customers.
For example, let's say a big fish is stuck in a specific step during the checkout process. I could have a very subtle chat window popup in the lower right corner of the screen asking if they need any assistance with their order.
This chat window would not be visible all the time but could be selectively used to interact with specific customers in the store. After all, sometimes a customer just has a simple question but is reluctant to make a phone call. Sometimes a customer just wants to know the approximate delivery time.
The sooner you can answer their questions, the more likely you'll be able to close the sale. In any case, I'm still in the process of researching software packages to implement this feature so I'll keep you posted on my progress. I also want to implement it in such a way that the customer is not creeped out either:)
Blurring The Lines Between Online And Brick and Mortar
One of the main disadvantages of an online store over a brick and mortar store is the lack of customer interaction. As a result, you could be shedding customers in your online store and have absolutely no idea that it is happening.
Especially with some of the larger purchases in my shop, I've found that it's always best to interact with a customer on the phone or via email in order to facilitate larger sales. In my mind, the features that I've added make an attempt to make my online store more like a traditional brick and mortar store.
The sooner you realize when a customer requires some assistance the better you'll be able to close the sale. What do you think?
photo credit: 401(K) 2013 selva Vippman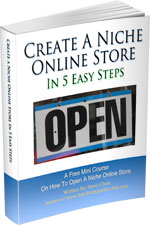 Ready To Get Serious About Starting An Online Business?
If you are really considering starting your own online business, then you have to check out my free mini course on How To Create A Niche Online Store In 5 Easy Steps.
In this 6 day mini course, I reveal the steps that my wife and I took to earn 100 thousand dollars in the span of just a year. Best of all, it's absolutely free!
Note: This post above may contain affiliate links, which means that I may receive a commission if you make a purchase when clicking a link. Please consult our privacy policy for more information.
Similar Posts
Have you read these?