Working with reliable vendors is an essential part of running a profitable online store. And on the surface, the process is pretty straightforward.
One, you look for distributors that carry the product you want to sell.
Two, you call them up or send them an email in order to establish a relationship.
Three, you ask for pricing, availability and discuss selling terms.
Finally, you either buy a small stock of inventory or work out a dropshipping arrangement.
Sounds simple right?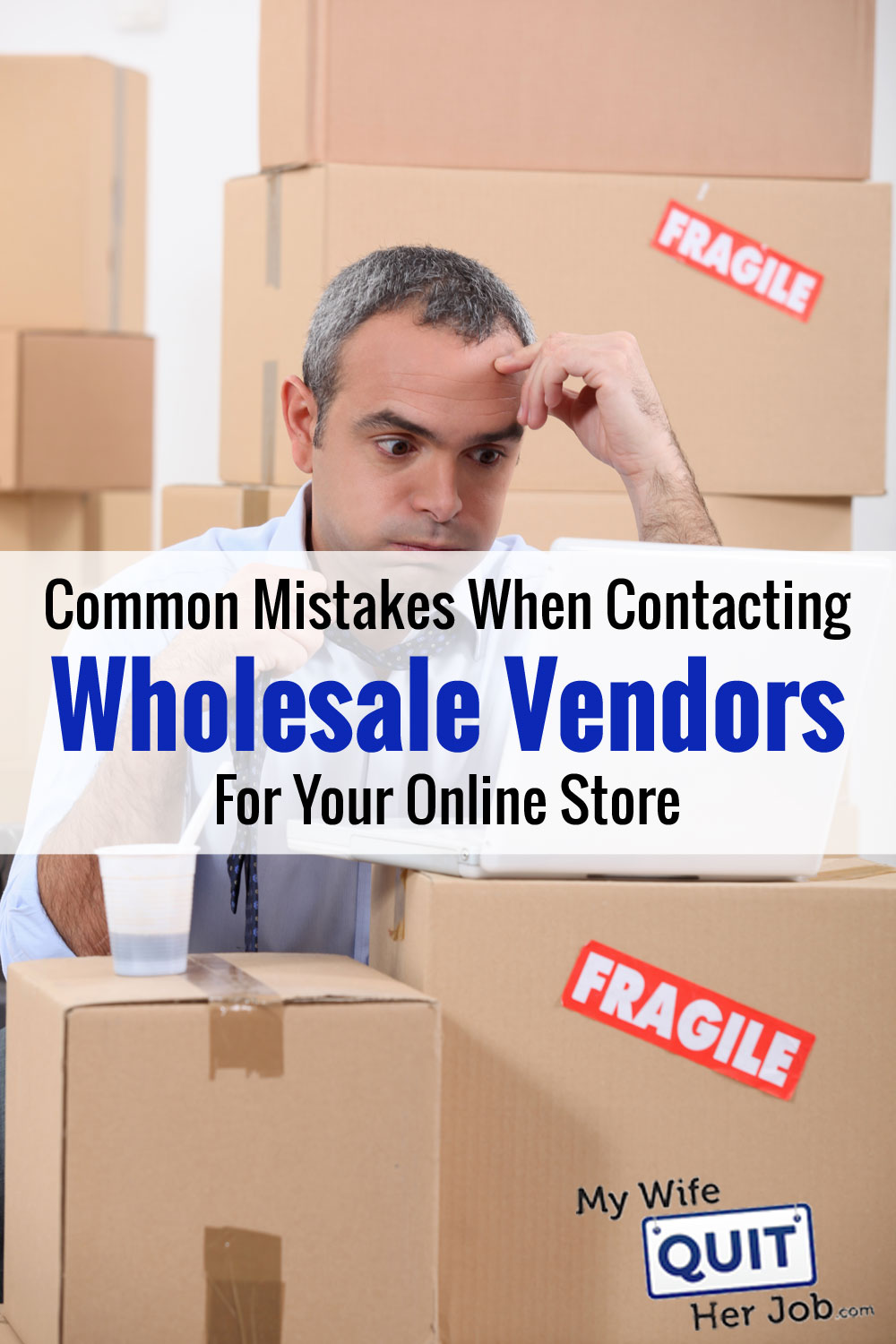 But for some reason, many brand new shop owners screw things up during the courtship process.
Today, I'm going to discuss some common mistakes that new shop owners make when it comes to dealing with vendors for the very first time.
Understanding A Vendor's Point Of View
The first thing that I always tell my students when sourcing product is to put yourself in the shoes of a vendor or distributor. In the grand scheme of things, vendors are just like online shop owners in that they want to make money by selling products.
The only difference is they need to move product in much higher volumes.
As an online store owner that caters to the general consumer, it's fine for you to sell items individually. But a distributor typically needs to move product in much greater bulk because they have higher overhead and inventory storage costs to deal with.
That is why distributors need to pick their clients extremely carefully. Every store that they work with requires a certain level of time commitment.
So it is in their best interests to only work with stores that can consistently bring in revenue and have the best chance of becoming a long term customer.
Distributors come in all shapes and sizes and in order to be successful, you have to find the right vendor that is willing to sell you the right quantity of product.
And the first impression you give to your vendor can make all the difference.
Here are some common mistakes that I see new entrepreneurs make when contacting vendors for the first time.
Mistake #1: You Lack Confidence And Come Across As A Noob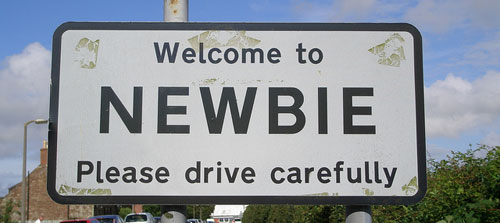 Remember how I told you that well established vendors tend to pick their clients very carefully? In order to get their attention, you sometimes have to act larger and more confident than you really are.
And to illustrate my point, I would like to show you a letter a reader wrote to their very first vendor/dropshipper.
My name is Vivian and I'm a brand new entrepreneur so please forgive my ignorance. I would like to start an online business selling baby products. Could you send me a price list for your products and describe your dropship fulfillment process? Here are some of my questions…

Can I just send you an order by email and you'll ship it to my customer?
Is my contact info on the packaging slip?
Can you provide an order summary to confirm the order?
Do you tack on a dropship fee?
Do you provide a discount once I start selling in higher quantities?
Is there a restocking fee and how are returns handled?
How long do I have to return a potential order?
Does a customer contact me or you directly when they want to make a return?
Do I get charged immediately for an order or do I pay later after a set period?
How long does it take for orders to be processed/shipped?
Do you ship via DHL, FEDEX, UPS, and USPS and do you provide tracking numbers?
Do you ship internationally and how do you deal with shipping exceptions where the merchandise is returned to sender?
Do you provide order and shipment confirmations and tracking numbers?

Sorry for all the questions. Thanks in advance.
Not surprisingly, this email received no response. Can you spot the problems? First of all, you should never ever say that you are a "new entrepreneur".
Think about it this way. If you were a wholesaler, would you want to waste time with someone who has no clue what they were doing? Absolutely not. When you deal with a new vendor, you have to go in with confidence.
Tell them exactly what you are looking for, do your research before hand and don't ask stupid questions. You don't have to come across as cocky but you should behave as though you've done this before. The key is to be specific, succinct and confident.
Mistake #2: You Talk Too Much In Your First Email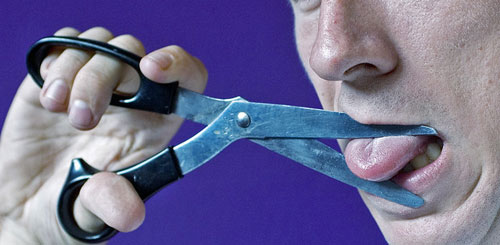 To a certain extent, your initial contact with a vendor is like going on a first date. You don't want to overwhelm them with questions or seem too desperate or eager.
You simply want to get a feel for the vendor and see if they carry what you want to sell. Most distributors are busy so you should be respectful of their time.
In the sample email posted above, this reader asked way too many extraneous questions right off the bat. While the logistics of how business is conducted is important, the key to the initial interaction is simply finding out whether they've got what you need.
Here are the typical things I ask for in my first email.
Information about specific products
Minimum order quantity
Pricing
Shipping and lead times
Do they offer samples?
Once I've gotten an initial response from the vendor, I then start to ask some of the more logistical related questions if I feel they are a potential fit.
Mistake #3: You Have No Clue What You Are Looking For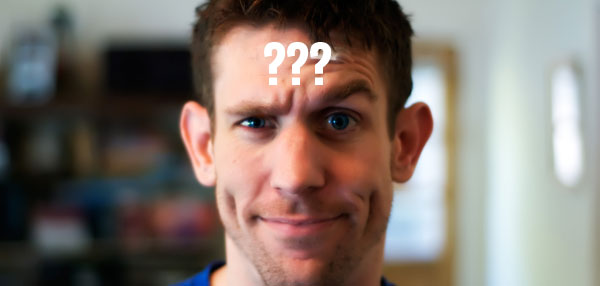 The more vague you are, the less likely you'll get a response. In the email above, Vivian mentioned that she was interested in some "baby products" but she was not specific at all.
If I were the vendor, this would be an immediate red flag. What is she looking for exactly? Is she on a fishing expedition to find out everything that we carry? Is she really serious about carrying my products? Does she really know what she wants?
When contacting a vendor for the first time, it helps to clearly specify exactly what you are looking for. By being specific, it demonstrates to the vendor that you did your homework, you know what you want and that you are serious about carrying their products.
On the other hand, if you are vague and/or wishy washy, you will not be considered a serious prospect and your email may go unnoticed.
Sample Script
Here's a very sample script that I like to use when contacting a vendor for the first time
Hi "Vendor Name",

My name is "Name" and I'm a purchasing agent for "Your Company", a store in "Your Country" that sells "the products you want to carry". We are interested in carrying many of the items that you have to offer.

Specifically, I would like to get pricing and availability for the following items

"list the items…provide photos if you have them"

"list the items…provide photos if you have them"

If you could send us more info as well as your product catalogs, lead times for manufacturing, and MOQ we would greatly appreciate it.

Thank you,
"Your Name"
Putting It All Together
When it comes to finding vendors for your online store, you need to keep in mind that they have the same interests as you do. They want to work with people that will help them make more money.
And if they feel as though you are not worth their time, they will ignore you completely. So even though this might be your first online store and you have no clue what you are doing, you need to throw all of that out the window and proceed with confidence.
Before you contact a vendor, know what you want to carry in your store and do your research. Approach the vendor knowing that you can offer a mutually beneficial money making relationship.
Don't ramble in your initial email. Instead, be concise and ask them what you need to know about the products you want to sell and the minimum order quantities.
Finally, don't be timid. Remember, they want to work with you as much as you want to work with them. And it's a matter of finding the right vendor that will suit your needs.
photo credit: Јason I like troycochrane "Does Not Work"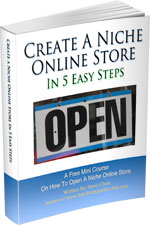 Ready To Get Serious About Starting An Online Business?
If you are really considering starting your own online business, then you have to check out my free mini course on How To Create A Niche Online Store In 5 Easy Steps.
In this 6 day mini course, I reveal the steps that my wife and I took to earn 100 thousand dollars in the span of just a year. Best of all, it's free and you'll receive weekly ecommerce tips and strategies!
Note: This post above may contain affiliate links, which means that I may receive a commission if you make a purchase when clicking a link. Please consult our privacy policy for more information.
Similar Posts
Have you read these?