It's been a while since I've written about product sourcing, but I've gotten several questions lately on how to deal with new vendors so I thought I'd devote another post about the topic.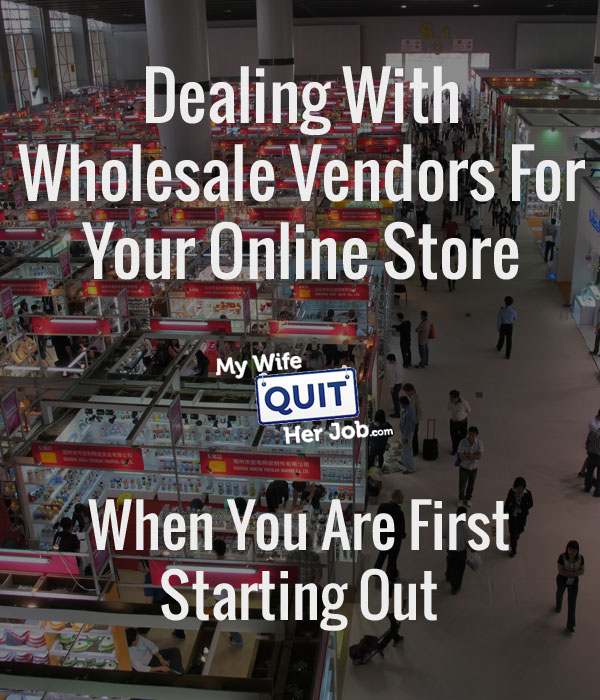 Picture this scenario…
You've put together a list of potential vendors that you want to work with either from a tradeshow or from a manufacturer's distributor list.
You've never purchased in bulk before. You don't even have your online storefront up yet and as a result you are extremely apprehensive about contacting your vendors for the very first time.
Don't be shy!
Unfortunately, you can never be sure what to expect when calling a vendor for the first time.
Are your order quantities going to be too small? Are their prices going to be too high? Are they going to give you the time of day?
The most important thing is to be prepared and to speak with confidence. Your vendors are busy people and the worst thing that you can possibly do is to act clueless on the phone.
Here are a list of questions and strategies when dealing with vendors for the first time even if you don't have a website.
Practice On Some Vendors You Don't Care About
As you go down your list of vendors, you need to realize that the majority of these vendors are not going to be working with you for some reason or another.
And before you start contacting them, you need to prioritize your list. Which vendors do you absolutely want to land? Which ones do you care less about?
Especially if this is your first time sourcing product, you should do some practice runs on vendors that you don't really care about until you have refined your pitch.
I remember sounding like a bumbling idiot the first time I contacted one of our Asian vendors and that was over email! I had no idea what the proper procedure was nor did I even know how to make a payment overseas.
I was also unfamiliar with the terminology when it came to shipping and importing goods from abroad.
In any case, it took me a few iterations and a few lost vendors before I fully understood the lingo. In my case, my ignorance drove away a few key vendors early on that I really wanted to work with. Don't make that same mistake!
What Questions Should I Ask?
Before you begin refining your pitch, you should make sure that you know ahead of time which products you want to carry as well as all of the details and configurations the product comes in.
Ideally, you want to come across as someone who knows what they want already and are ready to buy if the vendor is a good fit. The more prepared you are, the more likely that a vendor will take you seriously and be responsive.
Realistically, the most important questions that you need to ask are the following.
What Is The Price? – Wholesale vendors are never going to publish their prices. Instead, they usually have different pricing structures depending on the client. While my experience lies primarily with Asian vendors, I've found that prices tend to be a bit higher when you place your first order. But over time as you establish yourself as a reliable client, you can start asking for price breaks on your highest volume products.
What Are The Lead Times? – I remember early on, I made the boneheaded mistake of placing an order without clarifying what the lead times were. When the vendor said 2-4, I assumed that he meant 2-4 days. In reality though, he meant 2-4 months! Depending on the volumes that you are interested in, make sure that you find out how quickly the vendor can actually ship you product once you place the order.
What Is The Minimum Purchase? – Once of my most famous blunders was placing an order for 100 handkerchiefs when that was nowhere near what the minimum order was. When I said 100, the vendor assumed 100 dozen! Needless to say that I was surprised when I received the invoice. Get this out of the way first, otherwise finding out the price is pointless.
How Do You Ship and What Are The Payment Terms? – Most vendors will offer both air and sea delivery depending on the quantity. Make sure you understand all of the shipping and payment lingo before you contact your first vendor especially if the vendor is overseas. In addition, make sure that the payment terms are what you are expecting. Some Asian vendors require some amount of payment up front whereas others will let you pay once the order has shipped
People Skills 101
Whenever I contact any vendor for the first time, I try and gauge their personality and stress level right away. In fact, I usually allow them to do most of the talking and adjust my level of conversation accordingly.
For example, if the vendor seems in hurry, then I get to the point right away. If the vendor wants to shoot the breeze, then I make small talk.
Ultimately, you are going to be establishing a long term working relationship with your vendors so you need to be tactful and respectful.
These days, our relationship with our vendors is so good that they are willing to ship us thousands of dollars worth of product in advance without us even paying a deposit for it up front.
Likewise, our vendors are less likely to ship us shoddy product now that they understand what our product standards are.
If all goes well, your vendor won't even care if you have a website or an established business. As long as you can pay for your products and you are dependable, that is all the vendor cares about.
Resources
If you are looking to dropship or carry domestic inventory, then a service like Worldwide Brands can save you time by sorting and categorizing a large database of vendors for you.
If you are looking to import goods from overseas then check out this post
photo credit: Canton Fair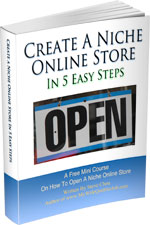 Ready To Get Serious About Starting An Online Business?
If you are really considering starting your own online business, then you have to check out my free mini course on How To Create A Niche Online Store In 5 Easy Steps.
In this 6 day mini course, I reveal the steps that my wife and I took to earn 100 thousand dollars in the span of just a year. Best of all, it's absolutely free!
Similar Posts
Have you read these?