By the time you read this I will have launched my first ever eBook — Successful Freelance Writing Online: How to Generate a Full Time Income by Writing for Blogs.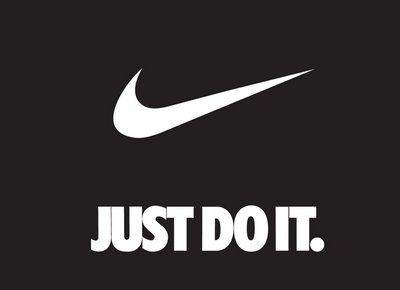 The guide is about 30,000 words long and I have been working on it for around six months. If that sounds like a long time, you're right — it is.
I spent the first several months stumbling through the project without any concrete idea as to when I was going to launch.
Related: Entrepreneurial Mistakes: Are You Procrastinating Under The Guise Of Doing Work?
In fact, I feared the very thought of writing and releasing the guide — as someone who had never written anything longer than a few thousand words, how was I supposed to write and release a book?
Turns out Nike has had it right all along — Just Do It.
Embracing the Unknown
I'm not sure there was any point during my six month long project where I really knew what I was doing.
It wasn't so much writing the guide — although planning it was a big challenge, writing it wasn't too bad. I tended to approach each chapter as if it were a standalone blog post (albeit rather large). The words came relatively easy to me as I had a pretty good idea of what I wanted to say.
Related: What Does It Take To Get You Off Your Butt And Start Your Small Business?
On the other hand, the concept of promotion and planning a launch was entirely alien to me. Things like editing and proofreading the guide. Creating extra resources.
Writing a sales page and autoresponder emails. Networking. Choosing a payment processor. Setting up an affiliate program and deciding what commission to offer. Design and formatting. The list goes on and on.
I was faced with a gigantic list of unknowns and I was faced with having to make a huge number of decisions for which I was not well-equipped. With that in mind, I finally came to the realization that I needed to do two things in order for my project to progress:
Set a deadline — even though I had no concept of what a realistic deadline was.
Embrace the unknown and "Just Do It" — just make decisions, and to hell with the consequences.
So that's precisely what I did. With around 22,000 words written, I gave myself about five weeks to complete the guide and get everything in order to launch to a (hopefully) eager readership.
Understanding the Alternative
As humans, we are talented procrastinators.
We are great at avoiding the unknown and sticking with what we know and are comfortable with. However, that doesn't tend to get you far in life.
Related: Habits Of Successful Entrepreneurs That I've Witnessed Personally
Imagine yourself as a kid — nearly every day presents something new and unknown. The difference is that you aren't often given a choice not to get involved — you have a parent or teacher making you do whatever daunting task presents itself to you. For the most part, the end result is beneficial — you learn, improve and broaden your horizons.
As adults we need to impose such circumstances on ourselves more often. Be less afraid of what might (or might not) happen and embrace the process. The alternative is to stagnate, and surely even the worst case outcome as a result of taking action isn't as bad as that?
The End Result for Me (So Far)
Getting back to my guide, at the time of writing I had a pre-launch that far exceeded my expectations. I hoped to sell around 20 copies and ended up selling 80. With the launch just around the corner I am feeling pretty bullish that I will hit and far surpass my overall target of clearing $3,000 in sales during the "lifetime" of the guide.
Having said that, I know that I could have been better prepared. I know that I could have done better with more planning and foresight. However, I have absolutely no regrets. I have learned an enormous amount and I'm making money. When the time comes for me to utilize my newly-learned skills, I will be far better equipped.
Surely that's better than simply doing nothing at all?
Editor's note: I think that Tom has done an incredible job with his book launch and his sales definitely show for it. If you are even remotely interested in freelance writing, I encourage you to check out his latest book by clicking on the link below!
Successful Freelance Writing Online: How to Generate a Full Time Income by Writing for Blogs
Disclaimer: I am not affiliated with LeavingWorkBehind.com or Tom Ewer and stand to make nothing from the sale of his ebook.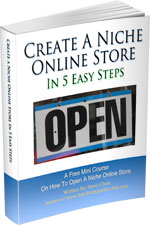 Ready To Get Serious About Starting An Online Business?
If you are really considering starting your own online business, then you have to check out my free mini course on How To Create A Niche Online Store In 5 Easy Steps.
In this 6 day mini course, I reveal the steps that my wife and I took to earn 100 thousand dollars in the span of just a year. Best of all, it's absolutely free!
Note: This post above may contain affiliate links, which means that I may receive a commission if you make a purchase when clicking a link. Please consult our privacy policy for more information.
Similar Posts
Have you read these?