Finding products to sell online is where many people get stuck when trying to start an online business. There are 3 main issues to deal with.
For starters, you have to decide what you want to sell. Do you want to sell physical products? Do you want to sell software or informational goods?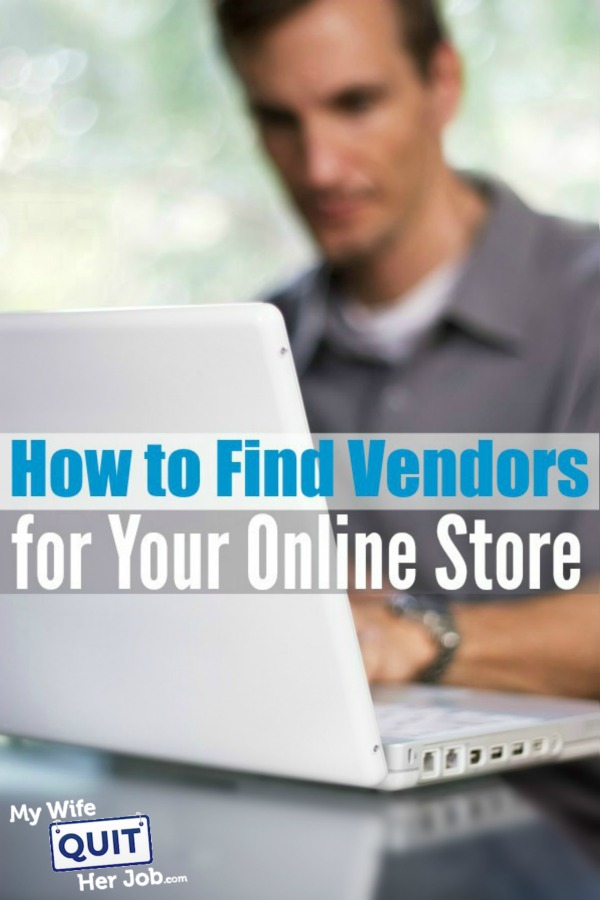 Unfortunately, no one can answer that question except for you. If you need help in coming up with ideas however, you may want to check out a previous article I wrote on How to Find a Niche Market for Your Online Store.
In general though, I would recommend picking items to sell that meet the following critieria
The product should not be fragile and easy to ship
The product should not take up much physical space
The product's inherent value should be ambiguous. For example, I would never sell electronics because there is a set value for your goods that everyone is aware of. On the contrary, keepsakes and informational goods are much harder to place a price tag on.
The product should be timeless. Once again, I would never sell electronics because they lose value the longer they stay on the shelves
Can You Make Money?
The second problem is determining whether you can actually make money selling your product. The key is to not get too hung up on any given idea because if the target market is not big enough, your product may not be worth selling.
Personally, I use a quick and dirty way to determine if my online store idea is viable. If you are interested, please check out my article on How To Determine If Your Online Business Idea Even Has a Chance.
Finally, the biggest problem is that even if you manage to choose a product or a set of products you want to sell, where the heck are you going to source your products from? How and where do you contact the manufacturer so you can get wholesale pricing?
Before I tell you the best way to find your vendors, there are several things to consider right off the bat.
Do you want to deal with only domestic (United States) vendors?
Dealing with vendors in the US is much easier because everything is familiar to you. It is much easier to contact your vendors because they are in a similar time zone and they speak the same language.
However, because the manufacturing costs are much higher in the US, you will end up paying more money for your products which will negatively affect your profit margins.
The main advantage is that shipping arrangements can be easily made and it's generally easier to obtain the products you want to sell.
Do you want the absolute lowest cost for your products?
If you want the absolute best deal for your products, then you might want to consider looking in Asia to source your items. These days, you'll find that most things are made and sourced from Asia.
Why? It's because they offer the best prices. However, it can be a major hassle to import items into your home country. If you do manage to get the process down however, the profit margins are unbeatable.
If you want to learn more about sourcing your products from overseas, you may want to read the following articles.
Do you want to carry inventory or dropship?
Dropshipping is great since you don't have to carry inventory, but you are still responsible for making sure that your customer is happy and satisfied with the purchase.
As a result, you have to make sure that the vendors you choose are absolutely reliable. If you choose to drop ship, handling returns can be a major hassle.
Even worse, you'll sometimes have to deal with irate customers even though you were not at fault. Deciding to drop ship also limits your choice of vendors.
How Do I Find My Vendors?
Now that you are aware of your product sourcing options, the best way to find vendors is to attend wholesale tradeshows. For example, if you are interested in importing products from China, you can check out the China Import And Export Fair Website.
If you are interested in wholesale fairs in the US, you can check out various tradeshow websites such as Wholesale Central.
Going to tradeshows is ideal because
All of the vendors are aggregated in one location. You can set up appointments to meet multiple vendors in a single day
They will have samples of their merchandise available for you to see. This is especially important when dealing with overseas vendors because obtaining samples can sometimes take months.
Why Not Do All Of My Research Online?
You might think that you can do all of your vendor research online, but wholesale vendors that you find on the web can be extremely sketchy.
In fact, there are many vendors online that are middlemen who pretend to be wholesale vendors just to get your business. It is because of these deceptive practices that I recommend finding vendors at trade shows rather than purely online.
For more information on buying wholesale, please checkout my article on Why Buying Wholesale Can Be Misleading.
Of course, if you don't have the means to go to tradeshows, then you can also use a service like Alibaba to find Asian vendors online.
Wholesale Vendor Services

Going to tradeshows and contacting vendors you find online can be extremely time consuming and expensive. Fortunately, there are many web based services that aggregate and screen out wholesale vendors for you to choose from.
Today, if my wife and I were to start all over again, we would probably use these services to speed up the process over traveling and screening vendors by hand, especially since we now have kids.
If you are not convinced, here's an example of how a company like WorldWideBrands.com can save you time.
WorldWide Brands offers the following services at a very reasonable price:
They provide a list of pre-verified drop-ship wholesalers, light bulk wholesalers (orders under $500), high volume wholesalers, liquidation wholesalers and import wholesalers. The best part is that Worldwide Brands has a screening process to make sure that you are dealing with legit companies.
They provide information estimating how well your product will sell
They provide information on how many people are searching the Internet for your products
They provide information on how many other people are selling your products.
They tell you who your competitors are so you can see whether the market is saturated.
From experience, I can tell you that it can be very difficult to locate wholesale vendors just by doing random web searches. Why waste your time when there are many services out there that aggregate the data for you already?
Keep in mind though, that these services won't do the heavy lifting for you. You still have to take the time to contact each and every vendor and create your own business relationships. Finding good vendors and establishing trust is the key to good product sourcing.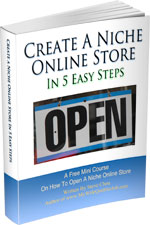 Ready To Get Serious About Starting An Online Business?
If you are really considering starting your own online business, then you have to check out my free mini course on How To Create A Niche Online Store In 5 Easy Steps.
In this 6 day mini course, I reveal the steps that my wife and I took to earn 100 thousand dollars in the span of just a year. Best of all, it's absolutely free!
Similar Posts
Have you read these?