I have a confession to make. I've lived in fear for most of my life.
When I was in high school, I was terrified that I would not get into a top university.
When I got into college, I was terrified that I wouldn't get a job when I graduated.
After spending too many hours working my day job, I was terrified that I would never fall in love.
When my wife wanted to quit her job, I was terrified that we wouldn't be able to buy a house or live the lifestyle I wanted to live.
When the economic downturn hit, I was terrified that I might lose my job.
As a result, many of my decisions have been based off of fear.
Tackling My Fears
What's ironic is that fear has always been good to me.
In high school, I busted my ass and molded myself into the type of student that Stanford(my alma mater) typically accepts. I turned myself into a well rounded person (at least on paper) by getting good grades and becoming proficient with a musical instrument.
I played varsity volleyball and became the best starting outside hitter for my team. I worked on my speech skills by joining the debate team. And I even nerded it up with the math team despite getting teased by my peers.
In college, I got good grades and got to know the professors who could provide me with a referral when it came time to getting an interview for a full time job. I even blasted out resumes to random companies and attended career fairs (these last two tactics don't work very well BTW).
Post college, I forced myself to go out, meet new people and finally met my wife! Once I found her, she didn't have a chance once I turned on the charm. (Sorry dear, you may have a differing opinion but I have full editorial control over this blog:)).
Most of you are probably familiar with my last 2 fears. My wife and I started an online store to improve our lifestyle post kids and I started monetizing MyWifeQuitHerJob.com as a hedge against losing my job.
If I wasn't so scared of being poor, none of these businesses would ever have materialized.
So What's The Point?
So why am I telling you all of this? It's because for the first time in my life, I'm not really terrified of anything and it's scaring the crap out of me.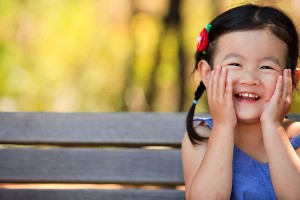 Right now, I have a house that I'm happy living in for the next 30 years or so. I have a beautiful, loving wife and two ridiculously cute kids.
I have several diversified income streams such that if any one of them fails, my family should be fine on the financial front.
So what's bugging me? Ever since the financial blogging conference(FinCon), I've been thinking a lot about what to do with my life. At the conference, I met many people who quit their jobs and are now traveling with reckless abandon.
I met people who wake up in the morning, write a few articles and then spend the rest of the day playing golf or tennis.
What the heck should I be doing with my life now that things are pretty stable?
I'm sure I could enjoy playing beach volleyball or ultimate frisbee everyday for a little while. I'm sure I would enjoy traveling across the globe with reckless abandon for a while too. But eventually, I know I would get bored with this lifestyle. It's simply not a long term solution for me.
My Priorities
One thing that will always be priority will be my family. Thanks to our businesses and my awesome day job, my wife and I have already spent way more time than our own parents did with us as young children.
Personally, I think one of the most important aspects of parenting is to simply be present with your child.
You don't have to do anything fancy. You don't have to take them to a lot of places or buy them a lot of material goods.
You simply have to play with your kids and be there for them as they develop into adults.
As it stands, I feel like my daughter is already growing up way too fast and I don't want to miss anything. Plus, I need to keep tabs on her because she's playing with way too many boys. The other day, she came home from school and told me that she and her friends spent the day sharing their underwear with each other. Sounds harmless right?
But when I asked her what was on her friend's underwear she listed off a bunch of names: Spider-Man, The Incredible Hulk, Transformers, Cars, Superman. After 10 or so underwear designs, it dawned on me that all of these underwear belonged to boys!!! WTF!
The Real Question
The real question in my mind right now is whether I should consider quitting my job in order to spend even more time at home. My blog already earns a good amount of money and I anticipate that MyWifeQuitHerJob.com's revenue will likely surpass my day job income next year which would allow for a lot more financial flexibility.
Related: How Much Money Do I Make Blogging And Is It Worth My Time?
Should I stay or should I go?
Deep down, my dream life is to be able to hang out with my friends and family all day long without worrying about anything. In my ideal world, we'd all be sitting by the beach drinking beer and watching our kids play in the sand.
Unfortunately, my friends keep buying ridiculously expensive houses and signing up for large incarcerating mortgages which is preventing my dream from coming true!.
Recently, one of my friends plopped down 1.6 million dollars for a 1900 sq ft house in a good school district. Guess who is going to be working for a very long time? As you can probably tell, I don't believe in signing up for large mortgages.
To Quit Or Not To Quit
At the financial blogging conference, I had the opportunity to meet several people who have quit their jobs as a result of their blog and I got a lot of great advice about life.
For example, this is what Jim Wang from WalletHacks.com said to me in one of our conversations. (To be honest, I hate quoting Jim because it means he's going to give me crap later….but here goes)
You don't quit because you can, you quit because you should since doing so frees up your time to pursue XYZ – whatever that is. Eventually I quit because I felt that unless I devoted more time to Bargaineering, I'd be regretful if things faded and I was working my 8-10 hours at a job that paid far less than my hobby.
Right now, I don't have an XYZ to pursue. So I guess I need to figure things out before I make any life changing decisions. We all need some fear in our lives and I need to find something to be afraid of and go for it.
What would you all do if you didn't need to work your day job? Would love to hear your thoughts.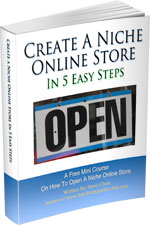 Ready To Get Serious About Starting An Online Business?
If you are really considering starting your own online business, then you have to check out my free mini course on How To Create A Niche Online Store In 5 Easy Steps.
In this 6 day mini course, I reveal the steps that my wife and I took to earn 100 thousand dollars in the span of just a year. Best of all, it's absolutely free!
Note: This post above may contain affiliate links, which means that I may receive a commission if you make a purchase when clicking a link. Please consult our privacy policy for more information.
Similar Posts
Have you read these?