This post was written by my good buddy Lars Hundley, one of the most experienced ecommerce entrepreneurs that I know. He runs a bunch of ecommerce stores and today he has an inspiring story to share with us.
Maybe you're thinking about starting your own ecommerce store, but you don't have any "good ideas."
Today I want to show you how million dollar ideas are everywhere. And I mean that quite literally. Heck, I once got a million dollar idea by reading an article in the Wall Street Journal.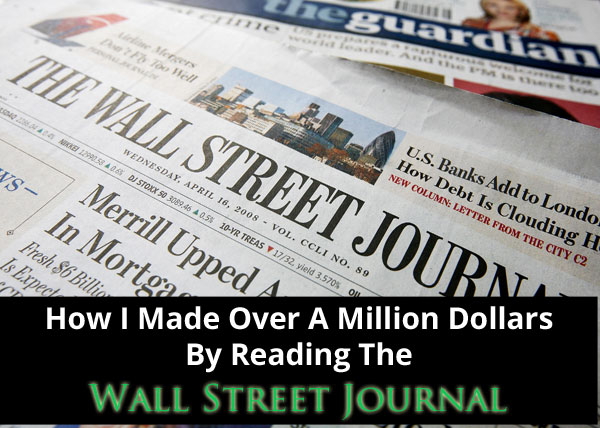 Let me explain.
It was 2002, still the dark ages of ecommerce. I had been in business for myself full time since 2000, running my primary online store that sells eco friendly gardening tools, Clean Air Gardening. I was still working out of my condo in Dallas, as the only employee at the time.
Business was good, and my store was growing every year.
I would start out most days before work by reading the New York Times and the Wall Street Journal online to see what was up with the world. There was a particular column that ran every week in the Wall Street Journal at the time that I enjoyed, called Catalog Critic.
Each week, the writer for the Catalog Critic column would pick some random category like bird houses, or fishing rods. She would secretly shop several catalogs in that category and then report about the quality of the products that she received.
She would tell you the pros and cons of the various products, and often include stories about particularly good or bad customer service.
(By a weird coincidence, one of my own products at Clean Air Gardening was featured there a couple of years later!)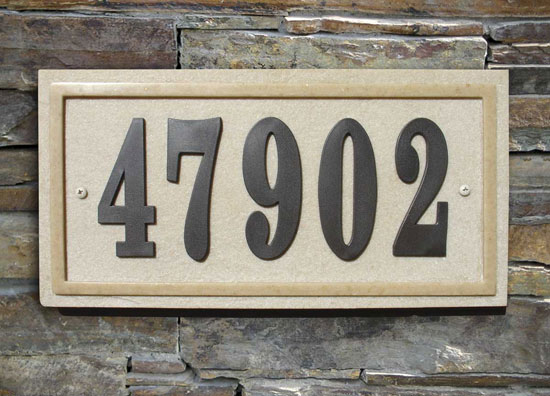 One week, the column was about house address signs. You know, the sign on your house that the pizza guy uses to find your address. The column writer ordered from several different catalogs, but noticed that many of the signs were all arriving from one particular manufacturer, even though they had been ordered from different catalogs.
The column pointed out that this manufacturer made a large percentage of signs for a particular type of sign.
I thought to myself, "Hey, maybe I should sell those signs at Clean Air Gardening!" But after looking into it, they didn't really match the rest of my products, which were all eco friendly gardening tools. Address signs wouldn't fit in.
That was when I had the idea of building a separate web site for the signs, just to see what would happen. I set up an account with the manufacturer, and started building a web site.
I wrote product descriptions for dozens and dozens of address signs, which might have been the most boring tasks I had ever attempted. It was so mind numbing that I almost didn't launch the store. I actually ended up paying a friend of mine who was still in college to finish writing the rest of the product descriptions for me.
I used the domain name addressplaques.net because it happened to be available when I typed it in.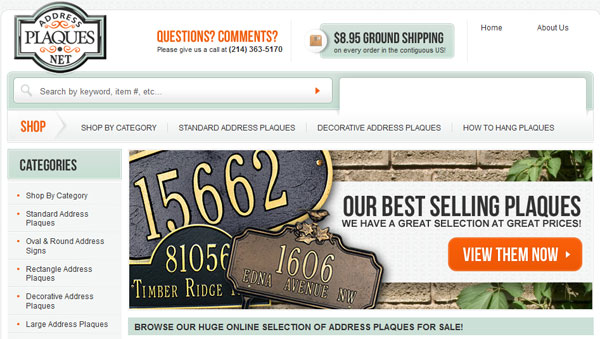 I "launched" the site in August of 2002. Or rather, I just kind of finished it and left it out there and mostly forgot about it.
The first year, it did about $1,000 a month in sales. It wasn't much work to deal with the orders, and I was making a little bit of extra money on the side. Nice!
Year two, it started ranking a little better in the search engines, and I put a little more effort into improving the site. Sales jumped up to $5,500 a month, or almost $67,000 that year.
And so it continued, year after year after year. The site has never been my main focus. I mostly spend time making sure that I provide good customer service and get all the signs made correctly, and don't really do anything else to market it.
These days, it doesn't even rank very well in the search engines. But quite a few real estate agents who found me over the years still place recurring orders with me.
Whenever they sell a house, they'll send a sign to the new owner as a housewarming gift. So it's a small but steady stream of orders.
The other day, I was thinking about how I got the idea for that store by reading that column, and starting wondering how much the site had sold over the years. So I logged in and did a quick report. Here's what I saw:
More than a million dollars in sales!
Was it the cleverest idea in the world? Hardly. Was it a product that I am passionate about? Not by a long shot.
It was an average idea at best. And I did an average job implementing the idea.
But here's the key point. I *did* implement the idea.
I didn't just read the article in the Wall Street Journal and think that it would be a good idea and forget about it. I took the initial effort to move forward with my idea and actually build something.
Do you have some idea of what you might want to sell online, but think that maybe the idea isn't good enough, or unique enough, or interesting enough?
If so, then here is what you need to know.
The best idea in the world has ZERO VALUE if you never implement it. But even a relatively lame idea could generate a million dollars in sales if you make the effort and actually do something with it.
I hope that one day, a few years from now, someone will email me and tell me how they read this blog post and were inspired to get started, which led to their first million in sales. And I hope that someone is YOU.
What are you waiting for? Go get started!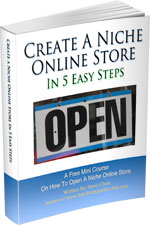 Ready To Get Serious About Starting An Online Business?
If you are really considering starting your own online business, then you have to check out my free mini course on How To Create A Niche Online Store In 5 Easy Steps.
In this 6 day mini course, I reveal the steps that my wife and I took to earn 100 thousand dollars in the span of just a year. Best of all, it's absolutely free!
Note: This post above may contain affiliate links, which means that I may receive a commission if you make a purchase when clicking a link. Please consult our privacy policy for more information.
Similar Posts
Have you read these?