This post was written by Noah Kagan, Chief Sumo at SumoMe.com, the free tool to grow your website traffic. Noah and I first met when I interviewed him for my podcast and he really knows his stuff when it comes to marketing and sales.
In this post, he tells his story about a huge mistake he made that caused him to lose $82000 and how he approaches new business ventures today.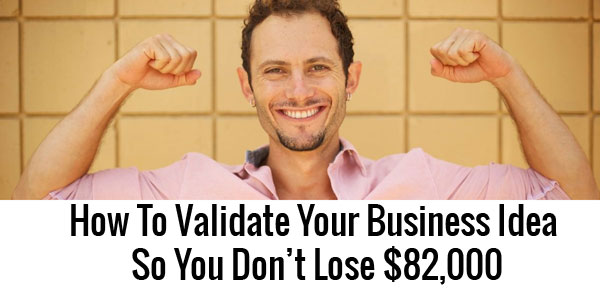 At one point in time I was the largest Facebook game developer with nearly 5 million players. This was awesome and I was generating $40,000 a month. I moved the company to Argentina, drank wine, learned Tango and hung with Tim Ferriss in a compound that had a private lake. Life was good.
But with Facebook changing the rules my team was concerned we couldn't depend on Facebook with our business in the long-term.
Editor's Note: If your business relies on any 3rd platform whether it be Facebook, Amazon, Ebay, Etsy etc…, you are always at risk of the rules being changed at a moments notice.
So we took our most profitable game at the time called Sports Bets where you could fantasy bet on games for fake prizes. Don't ask why people would play, I never did. People would pay for more FAKE coins. Steve's parents would never understand. Neither did mine but showing them the revenues placated their worries

Our idea was to take that game and then make a similar thing with improvements on our own site called BetArcade.com.
The idea was a monthly fantasy sports betting site and we could actually pay out the winners.
NO ONE STARTS AN IDEA THINKING IT'S GOING TO FAIL.
I can read that line again now that I'm a bit less emotional.
No one starts a business thinking it'll fail.
We all imagine how it's a no brainer! How this one is the final golden idea I have so I can quit my crappy job and ride on a horse off into the sunset.
So we spent 6 months building the website and spent $82,000:
$72,000 (2 developers at $6000 a month)
$5,000 for a designer
$5,000 to hire the top gambling lawyer in the nation
And the output looked like this: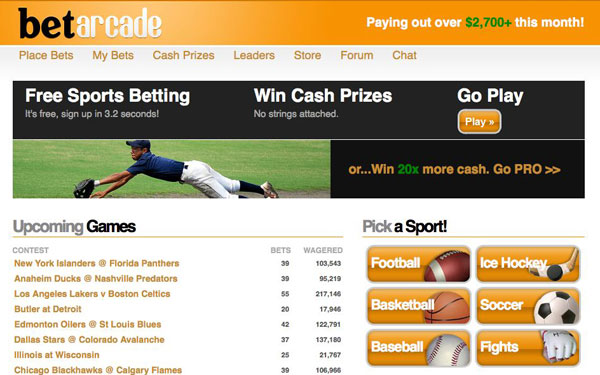 Then we launched to a ton of fanfare and got on TechCrunch. We also promoted this all throughout our Facebook game to get people to play.
and then….
Crickets.
No one came, no one played, no one cared. (Insert Sad Noah Face)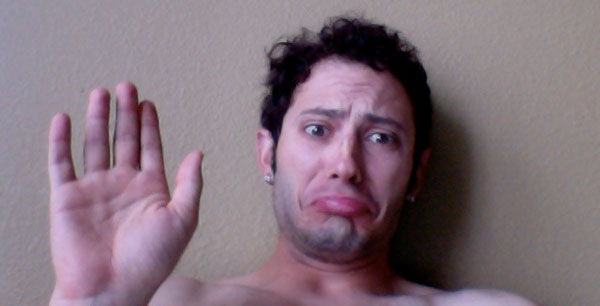 After months of promoting we were at only $1,500 a month in revenue. It looked like it would take years if ever to be profitable and make it a huge business.
That was an expensive lesson in money and time.
But it was a valuable lesson in Pre-Sales.
Instead of spending all that money and time we could have offered 100 memberships for $20 a month to our existing customers via an email and seen the response.
If no one bought: GREAT, we saved the money and time PLUS we can learn what they WILL want to pay for.
If everyone bought: then we can go build since we know we have customers.
So how can you do this for your own business?
If you are an eCommerce business or starting a business you can email potential customers and see what they want before you even have it.
Step 1: Get a small email list (100 people is all you need). The easiest way is to use SumoMe.com, a free tool to grow your website traffic and email list that works on any website. We built it to help our own business (AppSumo) get a 750k person mailing list.
Step 2: Send pre-sale emails to your list.
Step 3: Go eat a taco.
(Make it to the end of this article for an exclusive MyWifeQuitHerJob.com bonus)
The 2 key things to include in your Pre-Sale email:
1- Clarify the value of what they get for their money
ie. You will get this benefit (product) for $20.
2- Set the expectation date of when they should get what you are promising.
ie. We will be delivering this within the next 2 months.
Here's a sample email you can use for an online store:
Subject: Get early editions of our latest handkerchiefs
Body:
Hey everyone,

We are launching some new handkerchiefs in next month.

They are hot but be careful since they burn.

These bad boys are made of special linen which means they can absorb all the spills of any 5 year old.

What's even better is that for free we'll add your face to them!

We are finishing them up and selling only 20 people to a few people since we like you so much.It's first come, first serve.

They are $25, please send money to paypal@okdork.com to get yours. There's a great chance we are going to raise the price when we open these to the public.

You should be receiving them within the next 2 months.

Be rad,

Noah "Candy Man" Kagan
Okay, so you emailed and again there are 2 outcomes:
1- You sell out. Bam! Now go make those hankies and you know people will want even more.
2- No one buys. Damn. Okay, this is the great part.
a) You didn't waste any money or time.
b) Now is the fun part where you get to learn.
What you do now is find out what people WANT to buy?
In fact, here's the exact email we used to poll our readers for one of our online courses.
[okdork.com] Can you take a 60 second survey for me please?

Hey

I noticed you opened and clicked on an email for HowtoMakeyourFirstDollar.com

You didn't buy which is TOTALLY cool but I want to learn and figure out how we can improve.

I'd love if you could spare 57 seconds to provide some feedback here:
http://okdork.com/firstdollar-survey

Love
Noah

Ps. You'll get a funny picture for doing the survey
But Noah? I can't take peoples money if I don't have the x,y,z product that I'm promising.
You don't realize that you are buying things daily in just the same way. How do you know when you buy a ticket for a concert or event that it won't get cancelled? You don't. Pre-sales happen almost daily without you realizing it. Concerts, hotels, parties, plane tickets, etc…
But Noah, these events exist ahead of time!
How do you know that? Exactly….
So now you know about the power of pre-sales for your existing or new business.
The key thing with pre-sales is you need an email address.
The easiest way to do that is use SumoMe.com. A free tool.
It includes List Builder and Scroll Box apps which most people get double their daily email list growth.
We built this tool with all the things we've used at AppSumo to grow our 7-figure business to a 750,000 mailing list.
Now it's available for the first time to the public. Even Steve Chou uses some of the features for his site.
So instead of wasting time and money trying to grow your business, use your email list, pre-sale your customers and thank me later with a Taco Deli gift card

Bonus for Steve's readers: Email heysteve@sumome.com and we'll set up SumoMe.com on your site for free. It works on any website, Shopify, BigCommerce, WordPress site, etc..
Double bonus: For MyWifeQuitHerJob.com readers only, get our $15 email templates for FREE if you activate SumoMe within the next 72 hours.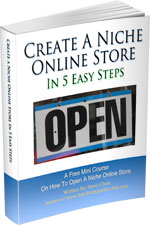 Ready To Get Serious About Starting An Online Business?
If you are really considering starting your own online business, then you have to check out my free mini course on How To Create A Niche Online Store In 5 Easy Steps.
In this 6 day mini course, I reveal the steps that my wife and I took to earn 100 thousand dollars in the span of just a year. Best of all, it's absolutely free!
Similar Posts
Have you read these?