This post was written by Tom Ewer, a regular contributor for MyWifeQuitHerJob.com!
Strictly speaking I launched my business in May 2011 which was when I first decided that I wanted to quit my job. I started building my first website and the rest, as they say, is history.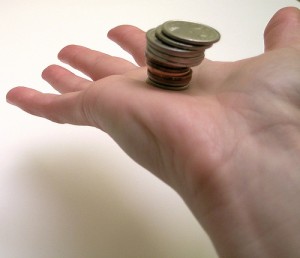 That is of course the extremely short version of a story that has been marked by peaks and troughs like any other. As I look back at the development of my business so far I am drawn to a few key moments in which small decisions led to relatively big outcomes.
These so-called "tipping points" have in fact been pivotal to the success of my business so far, and as such I thought it would be interesting to examine each one and see what we can learn from them.
What is a Tipping Point?
You're probably familiar with the word "Tipping Point" but you may not completely understand its meaning and history. It is defined in the dictionary as follows:
The point at which a series of small changes or incidents becomes significant enough to cause a larger, more important change.
It was popularized in Malcolm Gladwell's fantastic book of the same name in which he sought to liken the viral roots of tipping points (as it was a word originally reserved for the world of epidemiology) to sociological changes in the modern world.
What I have learned is that each of our lives are filled with these hugely influential tipping points, and we would do well to be mindful of them and even seek them out.
Tipping Points in My Business
As I look back at the development of my business to date I can see three distinct tipping points in which the direction or growth of my business was subject to major change. Let's take a look at each in turn.
1. The Decision to Quit My Job
Although I decided that I wanted to quit my job in May 2011, I didn't actually take the leap and serve notice until November of that same year. Little did I know what an impact that would have.
I strongly believe that our potential for success is largely down to psychology, or to be more specific, the mindset you have. Your confidence, drive and willingness to succeed are all huge factors in determining your success. And that's why I feel that the decision to quit my job — to make things "real" — was a big tipping point for me.
Literally overnight, my fledgling business turned from a side endeavour into my livelihood. Anyone who has taken the leap and quit their job under such circumstances will understand how much of an impact that transformation can have on your desire to succeed. Previously unknown levels of determination surface to aid you in the development of your business.
I would not advocate that someone quit their job on a whim, but I would advise anyone with an online business to strongly consider their level of commitment if they are still in a job.
While Steve has demonstrated that you can create a successful online business (or at the very least contribute in doing so — credit to Steve's wife where it is due!) and remain in your job, that course of action isn't for everyone.
2. Submitting a Few Pitches to an Online Job Board
In terms of unexpected outcomes in my entire life, this is way up there. Little did I know that by submitting a few pitches to an online writing job board back in September 2011, I would be laying down the roadmap for my business' long term development.
Everything I have done since then — from the establishment of my freelance writing business, to the maturation of my blog, to the release of my freelance writing guide — has been directly influenced by that trivial decision.
The fact is that I submitted those pitches on a whim. I had no real desire to become a freelance writer and hadn't put much thought into it. It was out of sheer frustration with my failings elsewhere that I submitted the pitches — little did I know what the outcome would be.
The takeaway here should be clear — never presuppose to be sure of what the outcome of any given action will be. Be curious and never dismiss any potential opportunity without first carefully considering it. Some of the greatest outcomes arise out of the most unexpected causes. Embrace the unknown and squeeze out every last drop of opportunity from all areas.
3. Setting a Deadline for My Information Product
I don't put the relative success of my information product down to its quality or the way in which I marketed it. No — to me the key was in setting a deadline for launch.
Up until that point I had been procrastinating for months — I had written quite a lot but I was in real danger of never actually finishing the book. I think I would have just kept on writing (slowly) for several more months, and I know for sure that there was a limit to my enthusiasm for the project.
Setting a deadline (and holding myself publicly accountable to it) made all the difference. I suddenly had something to work towards and it really galvanized me into action. In reality the deadline was pretty unrealistic and I had to cut corners in terms of my marketing strategy (but thankfully not the quality of the product itself) in order to get it out in time, but that was a sacrifice I was more than willing to make in order to get the product out there.
Countless studies (such as this one by Duke University) have demonstrated that setting a deadline can improve performance. If you are working towards something (such as a major project that could boost your income dramatically) but don't actually have a firm deadline date to work towards, try setting one and see how it affects you.
What Tipping Points Have You Experienced?
There you have it folks — three tipping points that have defined the success of my business to date plus the lessons you can learn from them.
Now it's your turn — I'd love to know what tipping points you have experienced in the development of your online business. Please share with us in the comments section!
photo credit: Locator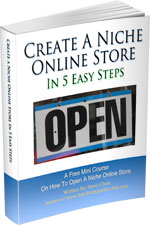 Ready To Get Serious About Starting An Online Business?
If you are really considering starting your own online business, then you have to check out my free mini course on How To Create A Niche Online Store In 5 Easy Steps.
In this 6 day mini course, I reveal the steps that my wife and I took to earn 100 thousand dollars in the span of just a year. Best of all, it's absolutely free!
Similar Posts
Have you read these?