If you want to start the next Facebook or the next Google, you'll probably need a large amount of upfront cash to jumpstart your business. If you want to start the next Amazon.com, you'll probably need to invest a large amount of money to hire engineers and web developers.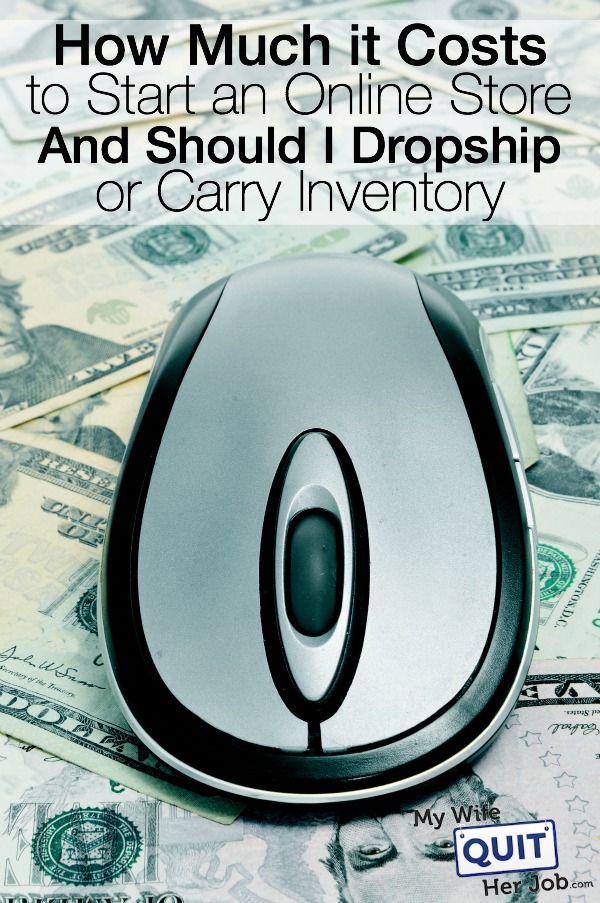 But if all you want to do is make enough money to quit your job and start a "lifestyle" business, you don't need much money at all!
In fact, depending on what your end goal is, you can get started with an online business for as low as $4.95 a month.
The other day, a reader who signed up for my free 6 day mini course asked me the following question.
Your free course is pretty extensive and exhausting to read through. Can you give me some kind of idea in one simple sentence how much this would cost me to start up? It seems there's a lot of money to put into this before you even start earning anything! Frankly, I don't have any money to start this up, that's why I need to begin earning the money first!
Unfortunately, not everything can be summed up neatly into a single sentence!
The Amount Of Upfront Investment Depends On Your Goal
When it comes to starting an online business, your startup costs will depend on several factors! Here's a list of some of the other things you need to consider as well.
Today, I'm going to provide you with an assessment of the 2 most popular online store business models along with the startup costs involved.
Starting A Dropshipped Online Store
Dropshipping is by far the cheapest and easiest way to sell goods online which is why it tends to be the business model that most new entrepreneurs gravitate towards.
Without going into too much depth, dropshipping is when the online business owner sacrifices some amount of profit in order to avoid having to carry any inventory.
When a customer places an order, the shop owner then places an identical order with their vendor and the vendor ships the product to the end customer. The amount of profit made is the selling price minus the cost of goods sold and a small dropshipping fee.
Related: Dropshipping Vs Affiliate Marketing: Which Online Business Will Make You More Money?
Here's the bare minimum investment that you need in order to start a dropshipped online store.
If you tally everything up above, that comes out to between $36.45 and $76.45. $36.45 doesn't sound like a whole lot of money does it?
Note: You may also want to consider signing up for a service like Worldwide Brands in order to easily find reliable dropshippers online.
While dropshipping costs much less to start than the other online store business models, there are several disadvantages which I will outline below.
Revenue Velocity
For one thing, the revenue velocity of a dropshipped online store is much lower compared to a store that carries inventory. After all, not having to worry about inventory or fulfillment costs comes at a price.
When it comes to dropshipping, your wholesale price will be higher than if you store your own inventory. In addition, most dropshippers also charge a small fee whenever a dropship order is processed. All of these costs add up and the end result is that your profit margins will be much smaller.
Barriers To Entry
In addition, the barriers to entry will be lower. Because of the low upfront investment involved and the ease of putting up a website, it can be relatively easy for someone else to copy and replicate your exact same shop. While they still have to discover who your vendors are, sometimes finding out can be as easy as making a purchase from your store and looking at where the package came from.
Portability/Scalability
But the beauty of running a dropshipped store is that your business will be truly portable and scalable. Since you don't have to worry about inventory, you can run your business from anywhere there's an Internet connection. This means that you could be at a coffee shop or in a foreign country and it wouldn't matter.
Because you don't have to worry about inventory, your business is also extremely scalable. With a computer server taking and managing orders, you will only have to hire additional help as your customer support volume rises.
Starting An Online Store With Inventory
Starting an online store the traditional way with inventory carries all of the same costs as starting a dropshipped store except that you also need to set aside money for your initial cost of goods.
Depending on what you plan on selling, this could range from hundreds of dollars to thousands of dollars depending on the minimum purchase amount that your vendor requires. There are many ways to mitigate the risk and be more intelligent about your inventory management which I may discuss in a future article but the bottom line is that you will have to put out more money upfront if you want to carry inventory.
Revenue Velocity
The main advantage of carrying inventory over dropshipping is that you will make a significant amount of money much faster. As with everything in life, more risk carries more reward which is why my wife and I decided to carry our own inventory when we first started out.
Despite having to risk more money(about $630), we were able to make over $100,000 in profit after only a year of being in business. And unlike dropshipping, the profit margins are much higher and you are in more control over your shipping costs and delivery times.
Barriers To Entry
Carrying your own inventory has other advantages as well. Because you have to secure vendors in order to source your goods and you have to purchase in bulk, the barriers to entry are much higher than dropshipping.
Since you are in control over your shipping and branding, it's much harder to copy your online store idea. Not only would they have to copy your website but they would also have to find your vendors (much harder since you are shipping products yourself) and be willing to shell out more money upfront.
I'm not saying that it would be impossible to copy your business idea, but in general it's much less likely due to the increased upfront risk involved.
Scalability/Portability
Of course the downside is that you have to find a place to store your goods and you have to take care of shipping your product. While there are ways around doing this, such as hiring a fulfillment company like Amazon or Shipwire, you will most likely be shipping and storing your own products in the beginning until your business gets off its feet.
As a result, you have to weigh how valuable the future scalability of your business is compared to the increase in profit. In my opinion, business scalability and portability becomes less of a factor once the money starts rolling in.
At a certain point in your business, you should be able to afford to hire additional staff in order to allow your business to run without you being present. Of course, taking on additional staff carries its own headaches as well. If you want your business growth to be seamless, then dropshipping may be a better choice.
Decisions, Decisions
When it comes to starting an online store, there's more to consider than just how much it costs to start. You also have to consider your end goals and how much you are willing to risk in order make money sooner rather than later.
In addition to the 2 business models above, you can also elect to design your own product from scratch and sell it online as well which obviously carries the largest upfront cost for the most possible gain.
After running an online store with inventory, creating my own product for sale online and helping many others start their own dropshipping stores, I can honestly say that there are many pros and cons to each option.
What's important is understanding what you want out of it, your tolerance for risk, and what you want your end game to be especially if your goal is to improve your lifestyle.
Want To Learn More?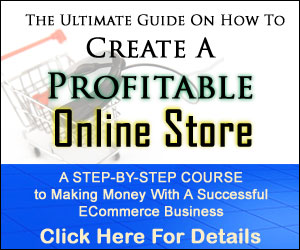 Did you enjoy this article? If so, there's more where that came from if you sign up for my full blown course on how to create a profitable online store.
My course offers over 60+ hours of video and includes live office hours where you can ask me questions directly.
If you want to learn everything there is to know about ecommerce, be sure to check it out!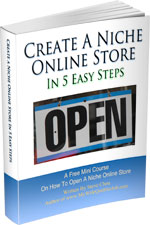 Ready To Get Serious About Starting An Online Business?
If you are really considering starting your own online business, then you have to check out my free mini course on How To Create A Niche Online Store In 5 Easy Steps.
In this 6 day mini course, I reveal the steps that my wife and I took to earn 100 thousand dollars in the span of just a year. Best of all, it's absolutely free!
Similar Posts
Have you read these?