The number one question that I receive from readers who want to open their own online store is how to go about finding vendors and suppliers. Do I purchase wholesale? Should I drop ship or should I contact the manufacturer directly?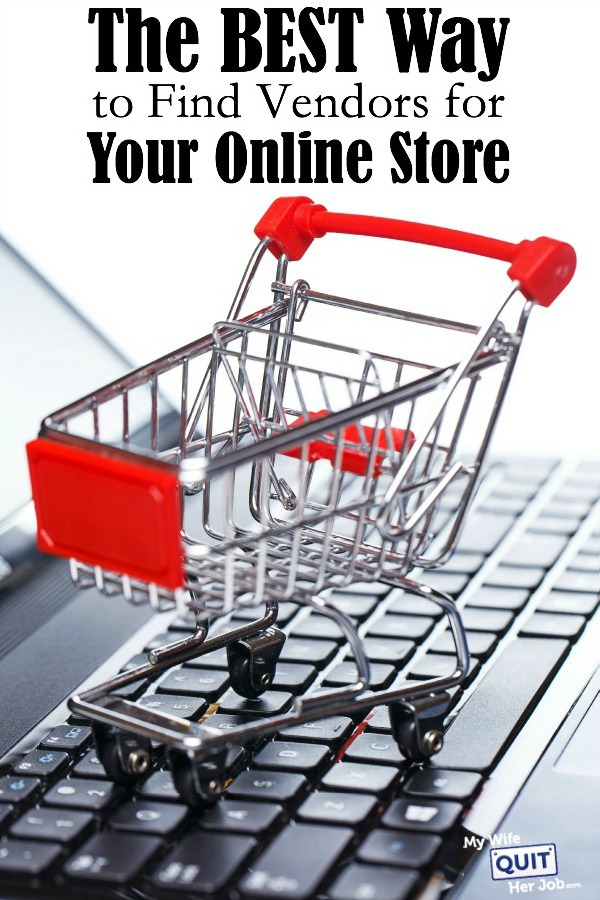 When my wife and I first started our online store, we faced these exact same questions. But having done a fair amount of research on each of the above options, I'd like to talk about our experiences and our take on each of these ways to stock merchandise for your online business.
While our experiences are primarily related to wedding linens, what we are about to tell you should apply to almost anything that you choose to sell in your online store.
Drop Shipping
Most people fall into the trap of getting excited about drop shipping when they first open their online store. Drop shipping seems appealing for several reasons.
For one thing, you don't have to stock any items. Whenever an order comes in, you simply place the exact same order to the drop shipper and collect the profit based on the difference in selling price.
There is no inventory, no fulfillment obligations and all you have to do is take orders. Sound like a dream come true?
What most people don't realize is that the profit margins often suck and you have to provide customer support for problems that are completely out of your hands.
What if the drop shipper screws up the order or ships the product late? What if the drop shipper routinely ships faulty items? Guess what? You have to deal with all of these issues even though they aren't your fault.
Couple that with the fact that the profit margins are extremely small (between 10-25%) and you have a situation where you are sacrificing your mental health over things beyond your control for very little money.
Even if you manage to find a reliable drop shipper, customer issues will still pop up and it will be much harder to deal with them when you don't have control over your products.
In a nutshell, you are staking the reputation of your business on a 3rd party that may not have your interests in mind.
Honestly, I'd rather simply become an affiliate rather than drop ship. This way, you take your cut and you're done. No hassles.
That being said, drop shipping is an excellent way to fill in gaps in your overall product line.
While I would never base my online store solely on drop shipping, the best place to find good dropshippers is via this service called Worldwide Brands.
Worldwide Brands pre-vets dropshippers for you so you know that you aren't getting scammed.
Buying Wholesale Domestically
I hear the word 'wholesale' a lot. Many people contact us about wholesale pricing and where to find wholesale products. The term 'wholesale' seems to imply that the price that you are going to get is going to be the lowest that you can find.
Well guess what? Nothing could be further from the truth. When I was shopping for vendors for our online store, all of the "wholesale" dealers in the US were offering extremely high prices.
Sure, they were cheaper than MSRP, but the prices were sufficiently high that the profit margins would have been on the low end for the products we wanted to sell.
To make things worse, there were already a large number of competitors carrying the exact same items in their stores at rock bottom prices. So why buy from a wholesale vendor in the US?
Because practically nothing is made in the United States anymore, wholesalers take care of all the hassle of importing and warehousing the goods from the manufacturer.
You don't have to travel to a foreign place. You don't have to deal with shipping or customs. You just place your order and the merchandise appears at your doorstep.
Buying wholesale also saves you time from having to perform extensive quality control checks on your merchandise because presumably the wholesaler has gone through it all already.
Buying Direct From Overseas Manufacturers
Buying direct from the manufacturer is the holy grail of merchandising, but it also takes the most amount of work, dedication and time. These days, almost everything is manufactured overseas because labor costs are much cheaper over there.
My general rule of thumb(for textiles at least) is if you are contacting a vendor in the United States, you aren't going to get the best pricing for your products. I would even go as far as to say, if you are contacting someone that speaks perfect English, you aren't going to get good prices either(Ok, that might be going a little too far).
Buying direct from the manufacturer or from overseas vendors is the best way to obtain the lowest prices, but it also presents the greatest upfront headaches. Here's a list of things that we had to deal with when finding our vendors in Asia.
Our vendors spoke poor English so communication was often a big issue
Manufacturers in Asia have really crappy websites and it's often hard to get an idea of their merchandise quality online
You have to purchase product in larger quantities, sometimes more than you are comfortable with
The logistics of shipping large amount of product overseas can be a major hassle
You will get sent crappy product at some point and you'll have to constantly go back and forth with your vendor about quality issues until they are resolved.
Product returns are extremely complicated
There are long lead times in order to manufacture products so you have to plan ahead.
There may be long lead times just to obtain samples of the goods you want to sell.
Some of these vendors are just downright sketchy
Is Buying Direct From Overseas Worth It?
After reading about all of the hassles outlined above, is it really worth it? The answer is a resounding yes. The prices are unbeatable and the upfront investment is worth it in the long run.
Once you've established a good relationship with a vendor, it becomes smooth sailing from then on. You will be able to competitively price your products. You will be able to out price the larger chains and you will be able to differentiate yourself from the competition.
Once you have confidence in your manufacturers, you will then have the freedom to start designing your own products and that is where the big money starts to kick in. If you have the talent to design your own items, you have the potential to sell completely unique goods that no other store on the planet can offer.
How Do I Find Overseas Vendors?
A great place to start is online. There are a variety of search engines for overseas manufacturers. For example, alibaba.com or globalsources.net are good places to start for a wide variety of items.
Once you've found some potential vendors, call them and email them. Get a feel for whether they truly carry or manufacture the products that you're interested in.
Once you've narrowed down potential vendors, it helps to have a Skype conversation. And if you can, hop on a plane and visit them directly. Especially if you are dealing with Asian vendors, face to face communication is absolutely required in order to establish a good relationship.
By speaking to your vendor face to face, you are accomplishing three main things.
One, you are showing them that you are serious about purchasing from them.
Two, you will get to see their entire inventory of products in person to judge their quality.
And three, you will be able to place a face with a name and get to know them on a personal level.
I remember on the way to visiting one of our first vendors that I was expecting to meet a sleazy asian dude wearing a wife beater and smoking a cigarette.
Much to my surprise, our supplier was actually clean cut and a pleasant, honest looking fellow. After meeting him face to face, I had much more confidence in ordering from him. I wonder if he felt the same way after meeting me?
The Choice Is Yours
How you prefer to obtain your goods from your suppliers is up to you, but buying direct is a no brainer in my book. The more work that you are willing to put into your business, the more profits that you will make.
No one said that opening an online store was going to be easy. By placing a larger investment of your time upfront, you will pave the way to greater rewards in the future.
Further Reading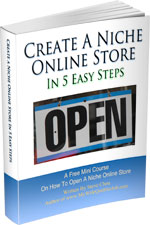 Ready To Get Serious About Starting An Online Business?
If you are really considering starting your own online business, then you have to check out my free mini course on How To Create A Niche Online Store In 5 Easy Steps.
In this 6 day mini course, I reveal the steps that my wife and I took to earn 100 thousand dollars in the span of just a year. Best of all, it's absolutely free!
Similar Posts
Have you read these?