As the due date for our second child rapidly approaches, my wife and I are battening down the hatches for the impending damage to our finances, rest and well being.
As I mentioned in a previous post, we are in the midst of purchasing a brand new house. In addition, we've also decided to go ahead and purchase a mini-van to help transport the kids around.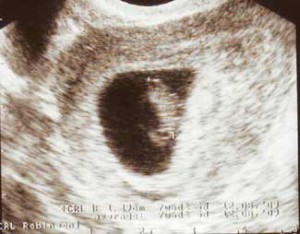 What! A minivan?!? I've been getting a lot of flack lately from my friends making fun of me for wanting to purchase a minivan, but you know what? When I'm cruising in the parking lot with an arm full of groceries in one hand, pushing a stroller and carrying a baby in a sling, I'll have the last laugh when all I have to do is hit one button to open up all of the doors.
Honestly, I can't really see any reason not to get a minivan if you have more than one child. Everyone should suck it up and just get one. The convenience is worth it.
In any case, both the house, the car and the new child are going to put a severe strain on our finances and more importantly our mental health. That's not even mentioning the fact that we'll still have a business to run and a blog to maintain as well.
Cutting Back
The first thing we have to do is to cut back on our spending. I was looking at Quicken the other day and discovered that we spend over 700 dollars a month on going out to eat.
What!?!? I couldn't really believe it until I looked at the itemized spending report. Our average meal cost about 26 dollars which meant that we were going out to eat roughly 6.7 times a week. That's almost once a day!
It's probably irrelevant anyways since we won't be going out to eat for a very long time due to our second child, but we're going to try and drastically cut back on restaurant food.
Since my wife and I can't really cook that well, we're going to revert back to our tried and true strategy of buying take out Chinese food, purchasing the exact same ingredients and stir frying it all together to create one large vat of food that we can eat for weeks.
We also are going to cut back on entertainment expenses, an amount that totaled about 350 dollars last month. This shouldn't be too hard either since we'll be dealing with a newborn that needs to eat sleep and poop every 3 hours.
The Business
My job is going to be easy. I get to escape into the peace and quiet of my office at work for 8 hours day. It's just going to be me, my coworkers and my dual 21 inch LCD displays.
My wife on the other hand is going to have one heck of a time handling the day to day operations of our online wedding linens business while taking care of two kids. Clearly doing both things is not humanly possible even for a super woman like my wife so we're going to get some help.
Namely, we're going to hire a mother's helper to help out with the kids. I had no idea that such a position existed but since my wife is going to be physically around the house, it's generally much cheaper to hire a mother's helper as opposed to a full time nanny.
That way, my wife can concentrate on the business while spending her free moments playing with the kids (and feeding them as well).
We're also looking into hiring an answering service for the business. I didn't know that these services existed either but for a reasonable fee, a team of telephone operators will answer calls and take orders on behalf of your business.
You have to train the operators to conduct themselves how you would like them to act on the phone. But in theory once they are trained, they can take over your customer support calls as well.
Using such a service actually sounds a little too good to be true and my wife and I are a little sketched out by these answering services since they will be the face of our business over the phone.
But we are willing to at least give them a shot and I'll let you know how things go.
The Blog
Finally in terms of this blog, I will continue to do my best to maintain my 2-3 post a week posting frequency. Granted I'll be living on 3-4 hours of sleep a night and I may no longer blog in complete sentences, but I'm going to make a commitment to continue writing.
If anyone has the desire to guest post for this blog, drop me an email and I'll take a look at your entry. December is going to be a rough month for my wife and I.
We have to move into our new house, deliver a baby, attend a funeral and attend my brothers wedding all in the span of 2 weeks.
In any case, I'm not complaining. I can't wait to get settled in my new house with my entire family. After all, this is what we've been working hard to achieve.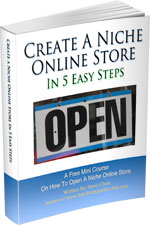 Ready To Get Serious About Starting An Online Business?
If you are really considering starting your own online business, then you have to check out my free mini course on How To Create A Niche Online Store In 5 Easy Steps.
In this 6 day mini course, I reveal the steps that my wife and I took to earn 100 thousand dollars in the span of just a year. Best of all, it's absolutely free!
Similar Posts
Have you read these?