Today it is my pleasure to introduce my friend Polly Liu who founded Beau-Coup.com, the largest online retailer of wedding favors on the Internet.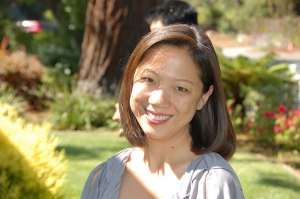 Polly and I were classmates at Stanford University(we overlapped 2 years) and she actually lives like 5 minutes away from my house! What a small world huh?
Now I've been meaning to interview Polly for quite a long time because she started her company for the exact same reasons that my wife and I did.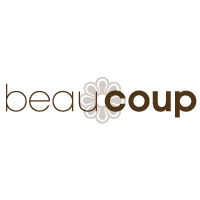 She wanted to start her own business so that she could stay at home and raise her kids.
Polly has been running Beau-coup for quite sometime now (since 2001) and her company has ballooned into an 8 figure ecommerce business. (I don't know the exact financials but it's probably safe to say that Beau-coup is multiple orders of magnitude larger than my online store:).
Her shop dominates the wedding favors space and she now works part time running the high level operations for her company.
Here's a fun fact about my wedding linens store. When my wife and I first started out, I initially modeled the design of my shop after Beau-coup but at the time I had no clue that Polly was the owner of the website.
In fact, Polly has been one of my biggest inspirations and she has a lot of wisdom to share with us today.
How did you come up with the idea for selling wedding favors?
I started Beau-coup shortly after getting married. In fact, I wrote my business plan on a cocktail napkin during our Honeymoon! Having just gotten married, I remember one of the hardest parts of the entire process was finding wedding favors to give to the guests and the bridal party.
In fact, it was such a difficult process that I knew that I wanted to start a store selling wedding favors online. My primary goal with Beau-coup was to make it easy for brides to find gifts and make the overall wedding planning process less stressful.
What were some of your motivations for starting your business?
My husband and I always dreamed about starting our own business. It didn't matter if it was small, we wanted to be our own bosses. And personally, I wanted a flexible job since we were thinking about starting a family.
Editor's Note: This is precisely the reason that my wife and I got started as well. There's no better way to have a flexible lifestyle than being in control of your own destiny.
How much did you invest in your business when first starting out?
I invested $5k in buying some software and some minimal inventory and then it grew from there. These days though, you can get started with an online store for much less as Steve can attest.
Editor's Note: Here's an article that explains the costs of starting an online store today. How Much It Costs To Start An Online Store And Should I Dropship Or Carry Inventory
Can you talk about some of the challenges during the early phases of your business?
The primary challenge was not necessarily sourcing the product or launching the website but getting traffic to the store. Whenever you first start a website, customers are not going to come on their own. You have to have a strategy in place to drive targeted traffic to your site.
Early on, I constantly second guessed with myself whether the business was going to work. Some days we got absolutely no orders and business was extremely slow.
To make things worse, I felt extremely lonely at times because I was working on my business completely alone with no one else to really turn to except for my husband.
I still remember the early days when I had to physically drive my own packages to the local Longs Drugs because our shop was too small for UPS to come by for a daily pick up. Running my store was extremely manual for quite a long time until business started picking up.
How long did it take before your business gained traction?
It actually only took a few months. I was extremely lucky to get an early feature in InStyle magazine which really helped the store get off the ground early on. Then gradually, more and more magazines started to pick us up, the search engines started indexing our products and the rest was history.
How did you get customers into your shop early on?
My early strategy was to focus on PR to give the store some exposure. So I would contact the editors of various magazines and encourage them to feature some of our products. As I mentioned earlier, this was a huge boost to our business early on.
I also was extremely focused on SEO because organic traffic is both free and very targeted. In addition, I also purchased some paid Google ads as well but outside of that, we didn't spend very much money on advertising.
Were there any low periods for your business and how did you stay motivated?
The early days were hard as I mentioned above. It was hard not knowing if the business was going to work or ever take off. And working alone all day was also hard for me.
Having my husband to support me helped a lot. He had a full time job back then but would come home and we'd work on the business together until the wee hours almost every day.
Editor's Note: It really helps to have a partner or a supportive spouse. Here's a fun fact. I used to do the sewing and embroidery for our online store very early on.
We did everything ourselves in the early days, from answering calls, ordering inventory, lugging inventory from my garage up 2 levels of stairs (we were working out of my 3 story townhouse) and packing each order and then dropping off the packages daily.
But the one bonus was that I got to work in my pajamas and watch Oprah at 4pm after dropping off all of the orders:)
Most of the initial hard work was done before we had kids and became much easier once we brought someone on board to help out.
What were some key mistakes that you made early on?
We tried to save money wherever we could in the early days. Looking back, we should have invested more in technology and better infrastructure because once the business got to a certain scale, we had to replace pretty much all of our systems which was quite costly and disruptive.
Editor's Note: Having spoken with Polly personally, I thought that I'd also mention that Beau-coup implements a lot of their own backend features with their own in house engineering team.
If you are thinking about starting your own online store and you eventually want to scale it up to a larger company like Beau-coup, then going with a fully hosted solution may not be good enough. As your store gets larger, you will require more customized features that will be very specific to what you sell.
That is why it's always better to own your own store

How have you continued to grow your company?
We've grown our company by constantly adding new products year after year. In fact, we no longer just sell wedding favors. For example, we almost immediately transitioned from wedding favors to offering bridal shower favors as well.
Today, we sell everything from Christmas party favors to baby shower favors. We are basically trying to cover the entire gamut of party favors, supplies and gifts.
Any advice for would be entrepreneurs out there?
I know this is cliché but find your passion and work like crazy. Surround yourself with people who share the same passion and work ethic. And people you enjoy being around.
Do you have any regrets about starting a business?
No, not an ounce. It's the best feeling in the world to feel independent and chart your own destiny. The most fulfilling part about starting a business is building a fun and caring work environment where everyone shares the same cultural values. But don't get me wrong, there has been a lot of heartache, tears and sweat over the years but it's all been worth it.
Final Words
Polly started her online store in 2001 with the exact same intentions that my wife and I did in 2007. Her store has since ballooned into a multi-million dollar business with many employees (her company is still private so I didn't want to reveal any specific numbers).
It just goes to show that every business starts out small and can eventually grow to something much bigger over time.
Polly has been an inspiration to my wife and I, and I sincerely thank her for taking the time out to meet with us personally and answer these interview questions.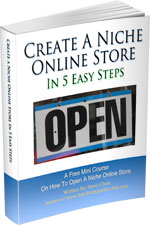 Ready To Get Serious About Starting An Online Business?
If you are really considering starting your own online business, then you have to check out my free mini course on How To Create A Niche Online Store In 5 Easy Steps.
In this 6 day mini course, I reveal the steps that my wife and I took to earn 100 thousand dollars in the span of just a year. Best of all, it's absolutely free!
Note: This post above may contain affiliate links, which means that I may receive a commission if you make a purchase when clicking a link. Please consult our privacy policy for more information.
Similar Posts
Have you read these?